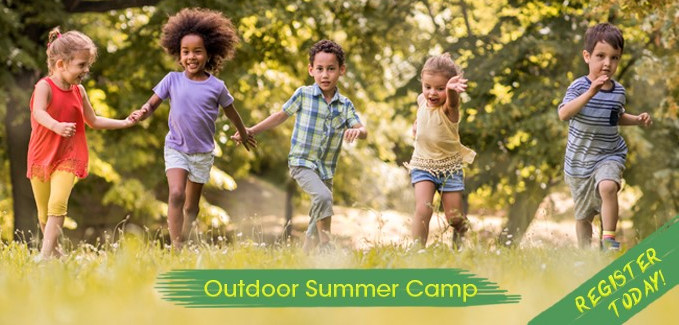 Join our Young Explorer Camp for a outdoor summer of experiences in science, art and nature. Forest Grove guides children ages 4 to 10 while they explore the world around them and delve into our exciting program.


Outdoor Summer Camp Highlights
Much of the day will be spent outdoors; we realize the importance of keeping everyone safe and keeping a safe distance plus the importance of connecting with nature.
Forest Grove Camps are organized and run by qualified and experienced teachers who are trained to support children's well-being and organize age-appropriate activities for maximum fun.
A typical day at our Camp will start outdoors; Campers will enjoy
outdoor yoga, nature walks through a nearby forest, scavenger hunts, and cooling off in the sun while enjoying the splash pad.
Campers will also engage in structured outdoor sports activities and a variety of outdoor games that will keep Campers busy and interested.
Hours of Summer Camp:
Our camp program will run Monday to Friday
8:30 am – 4:30 pm
.
Screening time will begin at 8:30 am and finish by 9:00 am. Please make sure your child (ren) is in the program before the screening ends,
we will not accept any person without screening being done.
Cost per week $300.00
Summer Schedule Dates:
 Week 1: July 5 - 9
 Week 2: July 12 - 16
 Week 3: July 19 - 23
 Week 4: July 26 - 30
 Week 5: Aug 2 - 6
 Week 6: Aug 9 - 13
 Week 7: Aug 16 - 20
 Week 8: Aug 23 - 27
Little Scientist: July 5th- July 9th
We will engage in different types of STEM activities encouraging teamwork and problem solving. They will be challenged in building bridges, rollercoasters, marble runs, and their own wind-powered cars. This will be an opportunity for the children to use their imagination and creative skills.
Engineering challenges: July 12th- July 16th
Ask, Imagine, Create, Test and Improve! Teaching students to use basic engineering design processes that give them tools to become independent problem solvers. Science activities and experiments along with outdoor time will be part of this program.
Exploring the Natural Environment: July 19th – July 23rd
Summer is a great time to get outside and learn more about the environment and what nature has to offer. Forest Grove campers will enjoy scavenger hunts, picnics in the park, running through the splash pad, nature crafts, and outdoor games. What a great way to connect with nature!
Art Attack: July 26th – July 30th
Combining the stories and these artists with art projects for the perfect week by recreating art ideas from the masters such as Monet, Picasso, Van Gogh and O'Keefe. It will be an opportunity to create masterpieces with the children and see where it goes.
Team Survivor: August 2nd – August 6th
A week of amazing line up of activities such as making the Olympic rings, designing your own sport, making exceptionally unique medals, and new sports activities will be thrown in everyday to keep children active and engaged.
Lets Get Physical: August 9th – August 13th
In a time when social distancing is important, kids still need real life relationships with others, they also need to be active. We will be playing some great socially distanced games and doing exercises with kids which will get them up and moving while also allowing them to spend socially distanced time with friends.
Splatter, Splat, Splish, Splash: August 16th – August 20th
A week of high sensory explorations will give our students a thrilling and sometimes messy time in and out of the classroom.
Around the World in 5 Days: August 23rd – August 27th
Pack your packs and grab your passports! We are going travelling around the world doing a multicultural journey engaging our students to show and share aspects from their own cultures throughout the week.
What if Summer Camp doesn't Happen?
This is a topic that is on the minds of everyone. It is certainly on ours. If Forest Grove is not able to operate its Summer Camp due to lack of enrollment or we have been advised to close due to COVID-19 we will refund all payments.
We understand that as the economy begins to open up, the need to care for our children will be great. Not just for parents looking to get back to work, but for the mental, social, and physical wellbeing of all our kids.
Our every intention and desire is to be here for you as we have done for so many years and we will work tirelessly to continue to do that for years to come.
We wish for your continued safety and health and look forward to reuniting at Forest Grove.
Click on any picture from our photo gallery below to view a larger version of it:
NATURE
Forest Gove is fortunate enough to be situated among some of the best trails and landscapes for our students to enjoy during camp outings. A healthy and balanced day includes 2.5 hours spent outside for hikes, forest walks, splash pad time and so much more! Students are supported in making new friendships during group games and daily challenges that encourages team building and relationships that extend far past summer camp.
SCIENCE
Who? What? How? Together, students and teachers work to unlock some of the classic questions that bewilder us while exploring everything from robotics to space. While researching everyday occurrences students can begin to understand how the world around them works in not-so-mysterious ways.
ART
Hands-on creativity with an emphasis on art is Forest Grove's speciality! For almost 20 years Forest Grove's art curriculum and signature Reggio Emilia style has set-us apart and garnered 2 decades worth of word-of-mouth clientele. Students will be given the materials and themes to execute their own vision as we place emphasis on the process not the product. Specialized lessons expose students to new techniques as they test the limit of their full artistic potential.
To Register:
√ Completed Registration package
√ Payment for the weeks in attendance (cash or cheque)
√ Sun protection (sunscreen, hats, and glasses) labeled with your child's name
√ A hardcopy of your child's photo
√ Bring everything into Forest Grove!